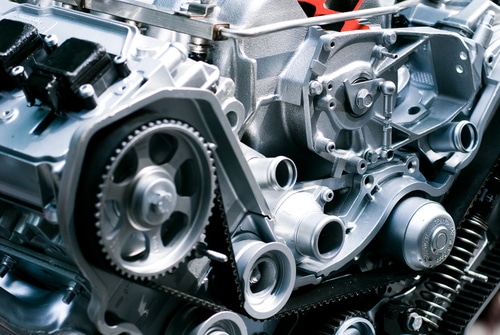 Audi has unveiled its Le Mans champion successor, the fifth-generation 2015 R18 E-Tron Quattro, and the car is more exciting, efficient and faster than ever before. The bodywork monocoque (where the car body melds to the chassis as a single unit) remains the same. However the body that surrounds it has been reshaped to improve airflow from front to rear. The Tron Quattro features a new hood, front fenders and wheel arches, the radiator has also been reconfigured. The engine cover behind the cockpit has been shrunk more closely to surround the engine. There is also a new headlight design.
In response to more restrictive energy-use regulations, the Tron Quattros hybrid system can expend double the energy per lap this year, putting Audi in the four-megajoule class. That extra energy will come from 17-percent more capacity built into the flywheel storage system and an electric motor good for 272 horsepower.
2015 R18 E-Tron Quattro: Light in Weight But No Lightweight
The revisions havent increased the weight of the car, which remains at the minimum allowable: 870 kilograms or 1,918 lbs.However, they have forced changes to the TDI engine, which has to use 2.5-percent less fuel per lap to offset the increased hybrid output. The 558-hp V6 has been optimized to manage to more than compensate for the loss of fuel allowed. Audi predicts that the 2015 R18 E-Tron Quattro is expected to significantly lower lap times this year and consume less fuel.
As a result, the newest generation of the R18 emphasizes the purpose which motorsport serves at Audi: from racetrack to showroom. Since the first Audi quattro was introduced in 1980, Audi has consistently used circuit racing and rallying for the development of forward-thinking technologies. These advances have been subsequently used in production from quattro four-wheel drive to TFSI gasoline direct injection, to the further development of TDI engines, through to innovations such as Matrix LED light and Audi Laserlight. From the race course to your front door, thats the way Audi innovates. Visit us at Biener Audi in Great Neck, New York to see how the spirit of our E-Tron Quattro lives in the full line of Audis in our showroom.