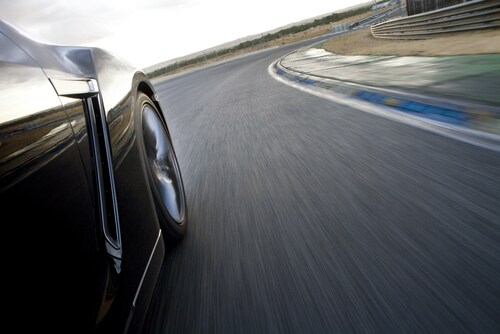 It begins with a simple email invitation and ends with the most exhilarating day of driving youll ever know. Everyone who is or would hope to be an Audi owner is invited to experience what it is like to drive on a racetrack coached by the best driving instructors in professional racing. Programs are held at the renowned Sonoma Raceway in the heart of the Napa, California wine country. There are on and off track experiences including an Autocross Challenge, and the opportunity to harness the power of Audis ultimate performance vehicle, the R8. Know that you will be well trained to ensure the highest level of guidance, safety and skill. And that your day at the track will be total immersion into the exciting world of Audi performance.
Experience What It's Like to Be An Audi Owner
Most Audi innovations are tested on the racecourse, long before they appear in our Biener Audi of Great Neck, New York showroom. At our Audi Owner Driving Experience courses you gain insight into how track-tested innovation leads to your daily driving enjoyment. Our Audi Sport event allows participants to spend a full day testing the limits of the challenging Audi S models. As with most courses there are differing levels beginner through advanced. This way you'll be able to achieve and relive your peak Audi owner experience again and again. Under the watchful eyes of your professional driving coaches youll be encouraged to push yourself and your vehicle on the track.
Audi Owner Experiences for the Rest of Us
Those who are adventurous only in spirit can leave the racetrack behind to explore the best of Sonoma and Napa counties behind the wheel of flagship Audi sports cars. This guided lifestyle drive encompasses the breathtaking local scenery with a stop at a unique destination. Learn about this famous wine country, sample local fare and see why the Audi R8 receives so many accolades.
But why wait for an invitation? Contact your Biener Audi Specialist and arrange to go on the vacation and quite possibly the ride of your life.