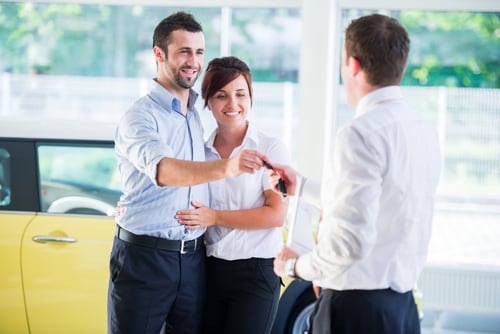 When it comes time to shop for a new car, you can trust the team at Biener Audi on Long Islands North Shore to steer you in the right direction. Whether your lease is up or you just want the latest in technology and fuel efficiency, we have a few shopping suggestions to help you narrow down the Audi vehicle that will best suit your lifestyle.
Tips to Shop for a New Car
Determine what is most important. Are you seeking value and fuel efficiency, a status symbol, or safety for your children? Do you need lots of space for your family (SUV) or want something sleek and sporty? Fortunately, Audi has all of those the bases covered.
Acquire information. There is so much reliable information available online, so do your homework. Whether you come into Biener Audi armed with info or are simply looking for a sales person to guide you from start to finish, our award-winning team will make the purchasing process as seamless as possible.
Narrow it Down. Only you best know your lifestyle. Whether it is a sedan or SUV, once you have got a general idea of the type of car you need, start focusing on the details. Determine how many seats, storage/trunk space, comfort level, towing capacity you'll need. Explore the available extras and even colors. Your car should match your personality and help you live life to its fullest. After all, youll be driving it every day!
The knowledgeable sales reps at Biener Audi in Great Neck can answer any questions you may have when you shop for a new car. And it's the perfect time to do so. Don't miss our Spring of Audi Sales event, happening now!