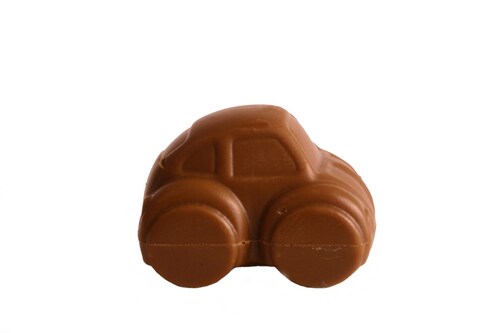 What is better than a third generation Audi TT? One thats covered with 27,000 designer Belgium chocolates! Audi partnered with Joost Arjis patisserie to take fast and sweet to a whole new level at the 24th International Biannual Design Fair in Belgium this past November. Love for chocolate and Audi two guilty pleasures were brought together at this fun event.
Every inch of the sporty car was decorated in round, square and oblong chocolates, some of which bore the letter A. Each confection was carefully placed to sweetly envelop the exterior of the Audi TT coupe. Only the windows, headlights, taillights and wheels remained chocolate free.
Spectators marveled at the sight, and as one can imagine, the fragrance in the room made it almost impossible not to sneak a chocolate from the car. Dany Garand, head designer of the Audi TT, was on hand to explain the vehicles latest design, which has a sportier, lighter look and feel both inside and out.
Experience a sweet ride for yourself and come into Biener Audi on Long Island to test drive the Audi TT convertible or coupe today. The TTs wont be covered in chocolate, but the experience will leave you hungry for more.