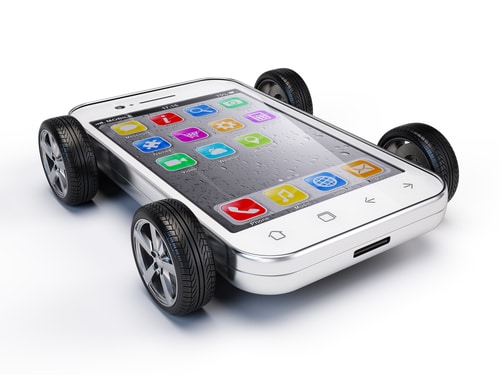 Most people are attached to their smart phones and download the latest apps. The best apps are designed to help streamline daily activities and make the day to day less hectic perhaps even a little fun! Since Biener Audi is always ahead of the curve, we are proud to unveil the latest in cutting edge technology for our clients the newly updated Biener Audi Mobile App.
Download the latest Biener Audi Mobile App on Google Play for Android or on the iTunes Store for iPhone. In minutes youll be able to:
Call Roadside Assistance
Enjoy One Touch Service Scheduling
Access Contact Information for All of Our Departments in One Easy Location
View and Inquire on All of Our New and Pre Owned Inventory and get Price Quotes
The Biener Audi Mobile App also has My Garage, where you can add a photo of your personal vehicle(s) and keep track of items with such information as, VIN, Year, Make, Model, License Plate, Oil Type, Tire Size, Date Purchased, Price Paid, Initial Mileage, Insurance Company and Policy Number. Service History is also available for each vehicle in My Garage. You can view pending service appointments, add them to your calendar, and mark them as completed when finished. You can even order Audi parts.
A super useful Toolkit is also on the Biener Audi Mobile App and contains:
A Flashlight
Local Gas Prices
Parking Assistant with GPS Locator and Meter Timer
Check out the Postboard for new messages, coupons and specials straight from us to your device. You can even reply to messages. In addition, our Twitter feed and Facebook wall is parsed right into the app, making it easy to check out and share the latest Audi information, including manufacturer news, helping keep you up to date with all latest happenings in the Audi world!
You can call and email each department, get directions and view operating hours, too. Enjoy all things Audi on the newly updated Biener Audi Mobile App. Its better than ever! Call 1.855.689.3193 for more information or simply download to your device today.