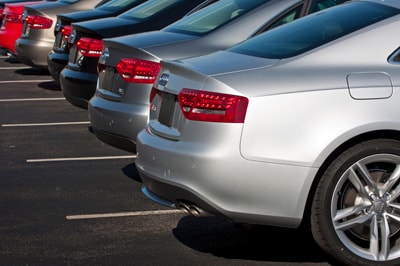 Once a driver gets behind the wheel of an Audi, they are often loyal customers for life. Current Audi owners are well aware of the Audi commitment to progress in performance, design, safety and luxury. As such, they should be rewarded. Enter the Audi Loyalty Owner Program.
If you are considering a new Audi vehicle and currently own or lease any model year 2001 or newer Audi vehicle, do not miss your chance to benefit from our loyalty program. Based on which 2015 Audi model you choose, the comprehensive Audi Owner Loyalty incentive offer will pay between $500 and $3,000, depending upon model towards the lease or purchase of a new, unused 2015 A3/S3 Sedan, A3 Cabriolet, A4/S4, A5/S5/RS 5 Coupe, A5/S5/RS 5 Cabriolet, allroad, A6/S6, A7/S7/RS 7, A8/S8, TT/TTS, and TT/TTS Roadster, Q3, Q5/SQ5, Q7. The choice is yours.
Current individual and business Audi owners are now eligible for the Audi Owner Loyalty Program. These offers are only available until January 2, 2015, so don't miss your chance to take advantage of this exceptional opportunity.
Contact Biener Audi on Long Island today for more information on this special loyalty offer or to schedule a test drive. Call our Sales Department at (866) 2189237 or make an online inquiry today.