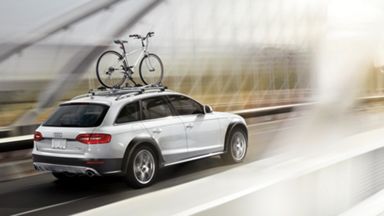 Did you know that you can make your Audi as unique as you are? Audi accessories are designed to both make a personal statement and to coax the most performance possible. Attain a bolder appearance, implement a finishing touch and express your own style by adding these accessories to any model Audi.
Heighten Performance with These Audi Vehicle Accessories:
Comfort and Protection Items
Electronic Items
Sport and Design Items
Transport Accessories
Fun and Exciting Audi Accessories Include:
Drinkware
Briefcases & Bags
Golf & Tennis Items
Electronics
Home/Office
Key Holders
Personal Accessories
Items for Pets
Timepieces
Writing Instruments
Apparel & Headgear
Gift Certificates
Grill Kits
Sport Travel Chair
Toys, Posters & Puzzles
Scale Models
Put your own personal stamp on your vehicle and even yourself with distinctive Audi attire and headgear! Biener Audi on Long Island offers a full line of Audi accessories to protect your vehicle from the elements and support your active lifestyle. Visit our Online Accessories Center here or call (888) 450-8281 for additional information on products.